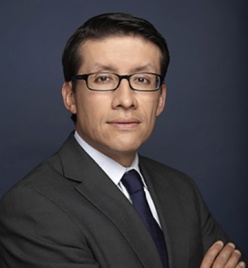 Erik Moreno
Executive Vice President, Corporate Development and M&A
Erik Moreno is Executive Vice President, Corporate Development and M&A at Sony Pictures Entertainment. He is responsible for overseeing the strategic planning function, developing growth strategies for the studio, identifying potential partnership or acquisition prospects and managing other business opportunities alongside SPE's senior executive team.
Moreno is a seasoned M&A and strategy executive most recently serving as EVP and President of Corporate Development, New Ventures and Investments at Time, Inc. Prior to Time Inc., he held a number of key M&A and leadership roles including: Senior Vice President, Corporate Development, for Fox Networks Group, co-General Manager of Mobile Content Venture (a 12-company JV), Director of Corporate Development for eBay Inc., and Vice President of Corporate Development and Strategy for Level 3 Communications. Moreno began his career at Gleacher & Co., a boutique investment bank specializing in mergers & acquisitions.
Moreno currently serves on the Board of Strada Education Network, an Indianapolis-based non-profit focusing on higher education completion, and is a Board Overseer for The School of Social Policy and Practice at the University of Pennsylvania.
He is a graduate of the Wharton School of the University of Pennsylvania.