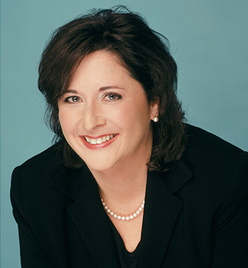 Leah Weil
Senior Executive Vice President & General Counsel,
Sony Pictures Entertainment
Leah Weil is Senior Executive Vice President & General Counsel of Sony Pictures Entertainment Inc. (SPE), a subsidiary of Tokyo-based Sony Corporation. Ms. Weil is a member of the SPE's senior management team and is the Company's most senior legal advisor with oversight responsibility for all legal matters relating to SPE and each of its operating division's global operations encompassing motion picture and television production, acquisition and distribution, media networks, digital content creation and distribution, operation of studio facilities and the development of new entertainment products, services and technologies.

In addition to serving as the Company's chief legal officer, Ms. Weil oversees SPE's Legal Compliance, Labor Relations, Music Business & Legal Affairs and Live Stage departments. Ms. Weil is also responsible for SPE's Global Policy and External Affairs function and its Corporate Social Responsibility group which handles the studio's strategic philanthropic efforts, cultural participation and community outreach activities.

Ms. Weil serves on the Board of Directors of Bet Tzedek Legal Services, a non-profit organization which provides free expert legal services and representation to low income residents of Los Angeles County, and the Motion Picture Association of America and Creative Future, organizations which are dedicated to advancing creativity, driving economic growth, supporting storytellers and fostering technological innovation in the audiovisual sector.

Ms. Weil has been recognized as one of the 100 most powerful women in Hollywood and is the recipient of various awards including the Hollywood Reporter's Raising the Bar Award, the Luis Lainer Founder's Award and the Anti-Defamation League's Jurisprudence Award.