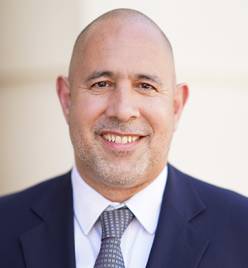 Keith Le Goy
Chairman, Worldwide Distribution and Networks, Sony Pictures Entertainment
Keith Le Goy is Chairman of Worldwide Networks & Distribution for Sony Pictures Entertainment (SPE). In this role, he manages all distribution for the company's television and home entertainment divisions. Based at Sony Pictures Entertainment's global headquarters in Culver City, California, he oversees the physical and digital distribution of film, television and other content to all media and retail platforms, as well as SPT's networks around the world.

Previously, Le Goy served as President of Distribution for Sony Pictures Television (SPT) before expanding his role to include oversight of home entertainment and networks.  Prior to that, Le Goy was President of International Distribution from 2008 and was SPT's Executive Vice President of Distribution, since 2006. He was previously based at SPT's Latin America headquarters in Miami, where he served as Senior Vice President and Managing Director, Latin America, for three years. He joined SPT in 1999 as Senior Vice President, European Distribution, based at SPT's European headquarters in London. 

Le Goy joined SPT from The Walt Disney Company, where he was Vice President, Sales, Europe, with oversight for all of Disney's European television distribution business. Prior to the Walt Disney Company, Le Goy worked at The National Magazine Company, the U.K. subsidiary of the Hearst Corporation, where he served as Director of International Sales. 

Le Goy started his professional career in advertising sales, working for media and advertising related publications in London. He was later promoted and became the publisher of Media Week magazine. He also launched and served as the publisher of Media & Marketing Europe, a title dedicated to covering pan European advertising and marketing trends.

He attended the European School in Brussels then went on to Cambridge University in England.