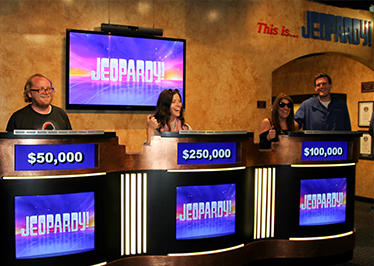 Sony Pictures Studios Tour
Take the Sony Pictures Studios Tour and step back into a legendary time. Located on one of the world's most famous studio lots, our walking tour gives you a rare glimpse of old Hollywood's glory days and an insider's view of a state-of-the-art motion picture studio.
Not only is this the studio where the Yellow Brick Road once wound through Munchkin Land, it is also the place where the agents from "Men In Black" battled aliens from outer space and Spider-Man catapulted from skyscraper to skyscraper. Our dynamic studio tour guides will shed light on the film and television production process by taking you to various soundstages and by sharing tales of days gone by. You may even have the chance to visit the sets of the hit game shows "Jeopardy!" or "Wheel of Fortune."
Filled with movie, television and commercial productions on any given day, you never know what- or who- will be just around the corner!
For more information or to make reservations, please call 310-244-TOUR (8687) or purchase tickets online at: http://www.sonypicturesstudiostours.com.