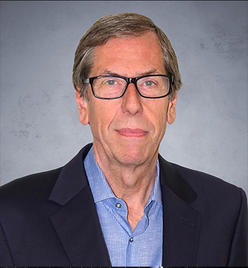 Philip Rowley
Senior Executive Vice President & Chief Financial Officer
Philip Rowley is Senior Executive Vice President & Chief Financial Officer for Sony Pictures Entertainment (SPE). Mr. Rowley is responsible for all of the Company's financial affairs and oversees SPE's information technology, facilities, procurement, security and health and safety divisions.
Rowley was at AOL Europe in London from 2001-2007. As CFO, he was instrumental in moving the company into profitability, and was in due course named COO, and later CEO. Prior to AOL, Rowley was at Kingfisher PLC, where he served as Group Finance Director; at Golden Books Family Entertainment as COO and CFO, and was co-founder and Managing Director of Tribeca Technologies in New York, a technology company specializing in ISDN connectivity and sound compression technologies. Rowley was based in New York as Executive Vice President and Chief Financial Officer of EMI Music Worldwide, where he was responsible for finance, strategic planning, information technology, human resources and the studios group (which included Abbey Road). During the six years in that role he led the acquisition of Virgin Music, Chrysalis Records and IRS Records. Before that, Rowley served in a number of senior roles at EMI Music including Finance Director for Europe. He was Vice President for Finance at Thorn EMI Screen Entertainment in Los Angeles; and Vice President for Finance and Planning for Thorn EMI Video in New York.
Since 2007, Rowley has held a number of non-executive board seats including Promethean World plc, where he served as Non-Executive Director and then Chairman from 2010-2015; HMV Group plc, where he served as Non-Executive Director and then Chairman from 2007-2013; MISYS Plc and Tradus PLC; and ARM Holdings plc, where he served for over nine years, during which time he successively chaired the audit and remuneration committees.