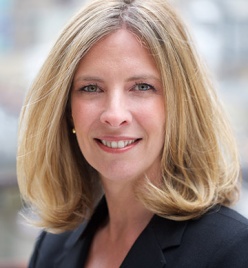 Stacy Green
Executive Vice President, Chief People Officer
Stacy Green is Executive Vice President and Chief People Officer at Sony Pictures Entertainment. In this role, she is responsible for partnering with our Senior Management Team and leading our People & Organization function as we continue to reimagine our culture and operations to align with today's rapidly changing marketplace. In particular, Green focuses on fostering an environment that highly values and engages our talent, stimulates our creativity and accelerates our business performance.
Green has over 20 years of experience guiding companies through transformation, playing key roles in initiatives across culture, business strategy, employee communications, organizational design, leadership development, talent acquisition, compensation and benefits, legal and operations. She has led global human resource functions across television studios, broadcast, cable and digital platforms with her most recent role as Chief People Officer at Group Nine Media, one of the world's largest digital-first media companies.
Prior to Group Nine Media, she served for five years as EVP, Global HR & Facilities for A+E Networks leading HR for A&E, History, Lifetime, VICELAND, A+E Studios and A+E International & Digital. From 2008 – 2013, Green was at NBCUniversal, where she served in HR leadership roles for NBC News, NBCU Advertising Sales & Client Partnerships and acted as a key member of the transition team during Comcast's acquisition of NBCU. Before that, Green worked in various capacities at Revlon from 1997 – 2007 transitioning from Senior Tax Counsel to HR leadership during her tenure.
Green has a deep passion for Diversity & Inclusion, including terms on the National Association for Multi-ethnicity in Communications' (NAMIC) Advisory Board, the National Cable Television Associations' (NCTA) Veterans Advisory Council, participating in Women in Cable Telecommunications (WICT) and serving as a founding member of Creative Spirit, an organization dedicated to the employment of individuals with intellectual disabilities. Personally, she is an advocate for public education and currently serves on the Executive Leadership Committee of PENCIL, a non-profit focused on creating impactful relationships between corporations and public schools.
Green holds an MBA Degree in Finance and Marketing from New York University; an LL.M. Degree in Taxation from New York University; a law degree cum laude from the University of Miami; and a Bachelor of Science in Psychology from the University of Wisconsin.