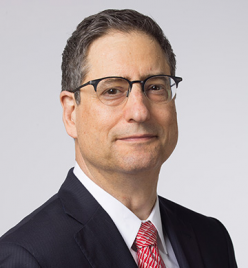 Tom Rothman
Chairman and CEO,
Sony Pictures Entertainment Motion Picture Group
Tom Rothman is Chairman and CEO of Sony Pictures Entertainment's Motion Picture Group. In that role, Rothman oversees the studio's motion picture businesses worldwide including that of Columbia Pictures, TriStar Pictures, Screen Gems, Sony Pictures Animation, Sony Pictures Imageworks, Sony Pictures International Productions, AFFIRM Films, and Sony Pictures Classics.

Rothman joined Sony Pictures in 2013 as Chairman of TriStar Pictures before being promoted to Chairman, Sony Pictures Motion Picture Group in February 2015, and then to Chairman and CEO in 2021. Under his leadership, the motion picture business was returned to strong profitability and experienced several of its most profitable years ever. He has launched and reignited multiple active franchises including Spider-Man, Venom, and Uncharted; and new installments of Jumanji, Ghostbusters, Insidious, Don't Breathe, Peter Rabbit, Zombieland, Baby Driver, and Bad Boys. He has brought multiple topflight directors and producers to the studio including Greta Gerwig, Quentin Tarantino, Edgar Wright, Jon Watts, Jason Reitman, Ang Lee, Denzel Washington, David Leitch, Leonardo DiCaprio, Jamie Foxx, and many others.

Driven by tentpoles such as Spider-Man: Far From Home, Jumanji: The Next Level and Bad Boys For Life, fiscal year 2020 (April 2019 - March 2020) was the film studio's best in over a decade in terms of both ultimate profitability and operating income. That same year the studio was honored with 20 Academy Award® nominations, including two for Best Picture -- Quentin Tarantino's Once Upon a Time…in Hollywood and Greta Gerwig's Little Women. Other notable box office successes under Rothman's leadership include Jumanji: Welcome to the Jungle (2017); Venom (2018), which launched Sony Pictures' Universe of Marvel Characters; Hotel Transylvania: Summer Vacation; and revolutionary animated hit Spider-Man: Into the Spider-verse (2018), which won the Academy Award® for Best Animated Feature, marking the first win for Sony Pictures Animation and breaking a six-year Disney win streak in the category.

Previously, Rothman served as Chairman and CEO of Fox Filmed Entertainment (FFE) from 2000 - 2012. In this capacity, he oversaw Twentieth Century Fox Film Corp., Fox Searchlight (which Rothman founded in 1994 and which won three Best Picture Oscars), Blue Sky Animation, and Twentieth Century Fox Television. Rothman's overall tenure at Fox spanned more than eighteen years. Prior to his role as Chairman and CEO of FFE, he held the positions of President of Twentieth Century Fox Film Group, President of Production for Twentieth Century Fox and President of Fox Searchlight.

A few of the successes under his oversight include Titanic, Avatar, Lincoln, Life of Pi, Descendants, Cast Away, Master and Commander, Black Swan, Walk the Line, Juno, Slumdog Millionaire, The Full Monty, The Devil Wears Prada, Borat, the X-Men series, Marley and Me, Little Miss Sunshine, Minority Report, Moulin Rouge, Boys Don't Cry, Man on Fire, Sideways, Waiting to Exhale, the Ice Age franchise, The Simpsons Movie, Something About Mary, The Crucible, Modern Family, Glee, Homeland. During his tenure, Fox films garnered over 150 Academy Award® nominations, won three Best Picture Oscars, and earned in excess of $40 billion at the worldwide box office.

Prior to Fox, Rothman was President of Worldwide Production for the Samuel Goldwyn Company. During his tenure, the company's pictures won the Palme D'Or at Cannes three times.

Rothman came to Goldwyn in 1989 from Columbia Pictures where he was Executive Vice President, working for David Puttnam and Dawn Steele.

Before joining Columbia, Rothman was a partner at the New York entertainment law firm Frankfurt, Kurnit, Klein and Selz where he represented major industry figures in all arts-related fields including many independent filmmakers such as Spike Lee and Jim Jarmusch. 

Rothman began his work life as an English teacher and soccer and lacrosse coach at the Salisbury School in Connecticut and was later a law clerk on the Second Circuit Court of Appeals in New York. He graduated from Brown University in 1976, with Honors in English and American Literature, Magna Cum Laude, Phi Beta Kappa, and was an All New England selection in Division I Lacrosse. In 1980 he graduated from Columbia Law School as a two-time James Kent Scholar.

Rothman has received lifetime achievement recognitions from the Producers Guild of America, the IFP East, and the Academy of Science Fiction Films. Columbia University honored him with the Arthur B. Krim Award for outstanding leadership in entertainment, and he was presented with the Corwin Award for Human Relations from the American Jewish Committee. 

In 2015, President Obama appointed, and the Senate confirmed, Rothman to the National Council on the Arts.

Rothman is a longstanding member of the Academy of Motion Picture Arts and Sciences and has long been active in the non-profit arts and education areas. In addition to his work for the NEA, he is on the board of California Institute for the Arts and is also an emeritus member of the Corporation of Brown University and of the Sundance Institute Board, where he actively served for over 20 years. He has worked as a teacher and fundraiser for Mentor L.A. Partner Schools and has been a prime supporter of the Fulfillment Fund. He is involved in numerous other civic and philanthropic activities including fundraising for The Jewish Home for the Aging, the National Multiple Sclerosis Society, PXE International, and Harlem Lacrosse.  

Rothman serves on the Board of Directors of Booking Holdings Inc. the world's largest online travel agency, parent company of Priceline, Booking, Open Table and Agoda.