ABOUT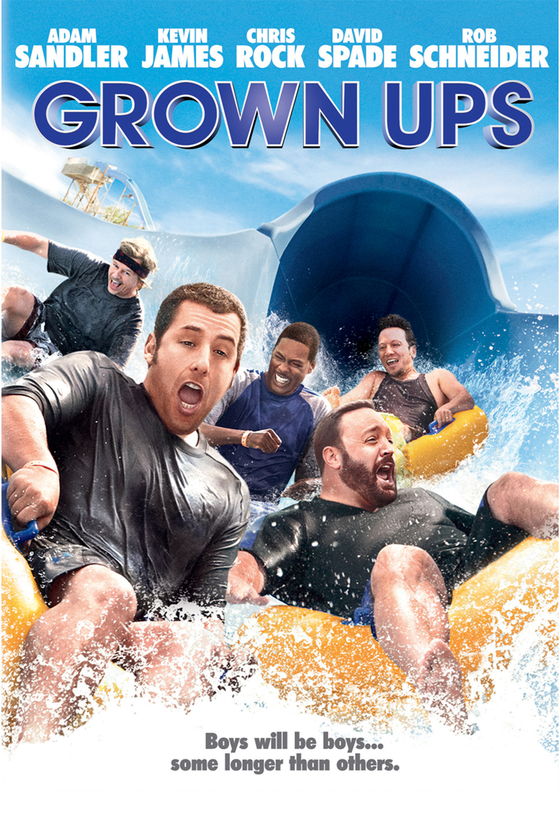 Now on Digital, Blu-ray™ and DVD
Get It Now!
amazon
*Purchases not made on this site
amazon
*Purchases not made on this site
ABOUT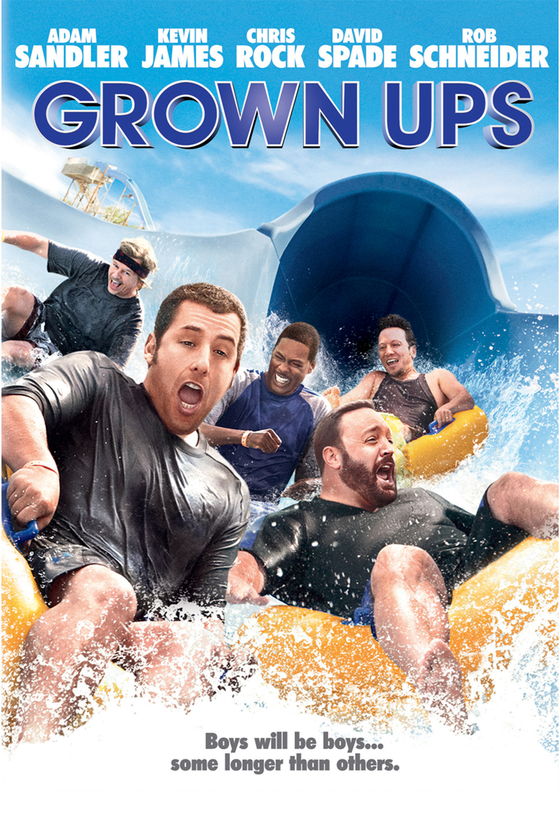 GROWN UPS
Just because you grow older doesn't mean you have to grow up! Comedy superstars Adam Sandler, Kevin James, Chris Rock, David Spade and Rob Schneider are at their hilarious and outrageous best playing childhood friends who reunite one holiday weekend to relive the good old days. It doesn't matter that these five guys are now respectable businessmen, husbands and fathers. Once they get back together, nothing is going to stop these kids-at-heart from having the time of their adult lives. From the people who brought you "CLICK", comes this hilarious and heartwarming film that proves men will be boys.
© 2010 Columbia Pictures Industries, Inc. and Beverly Blvd LLC. All Rights Reserved.