ABOUT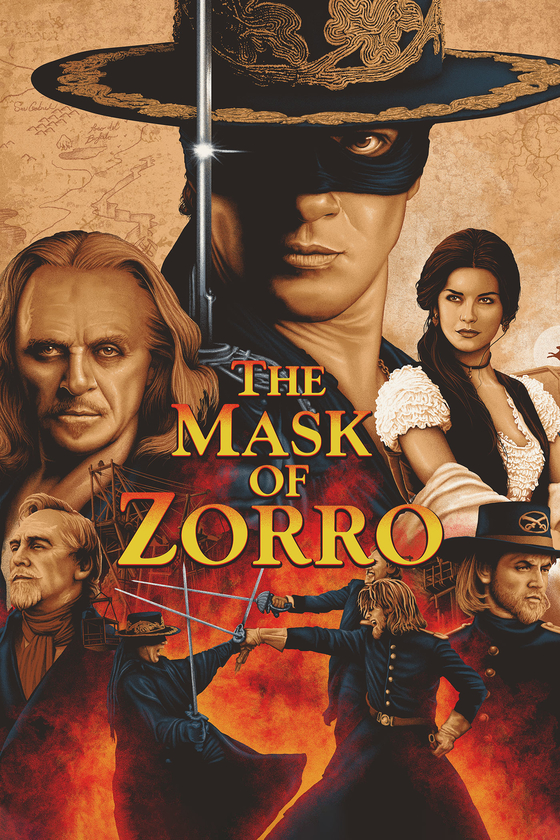 Now on 4K Ultra HD, Digital, Blu-ray™ , and DVD
Get It Now!
amazon
target
best buy
walmart
*Purchases not made on this site
*For Playback in 4K with HDR, you need a 4K UHD TV with HDR, an Ultra HD Blu-ray™ player and high-speed HDMI 2.0A cables.
ABOUT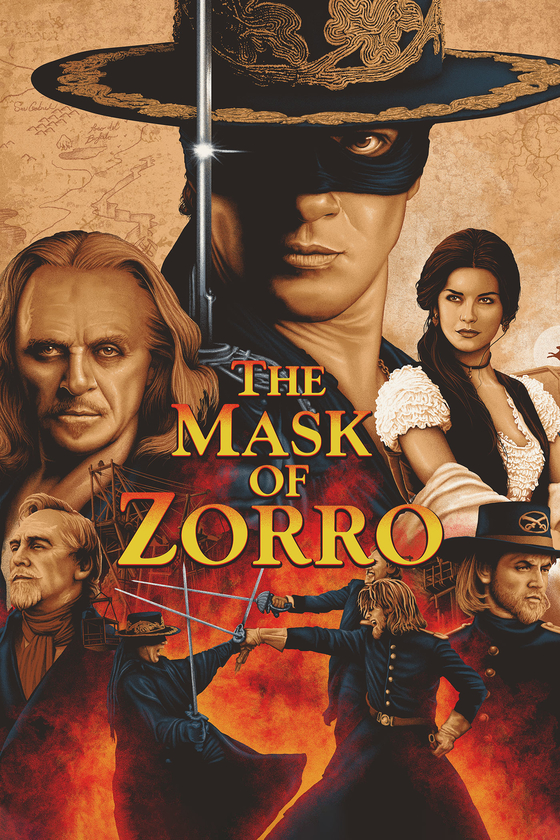 THE MASK OF ZORRO
Fantasy
,
Other
,
Romance
,
Action
When a power-crazed despot schemes to buy California from Mexico, it takes two Zorros--the legendary Don Diego de la Vega (Anthony Hopkins) and his chosen successor Alejandro Murrieta (Antonio Banderas), a dashing bandit-turned-hero-- to defeat the tyrant's unscrupulous plans. But can even their combined skills, bravado and derring-do be enough to achieve de la Vega's ultimate goal: revenge against the man who killed his wife, kidnapped his daughter and held him prisoner for twenty years?
© 1998 Global Entertainment Productions GmbH & Co. KG. All Rights Reserved.