ABOUT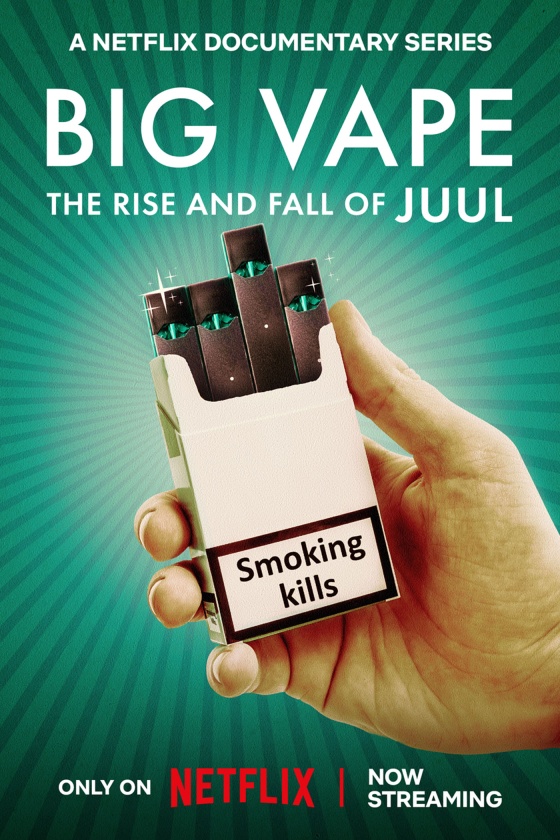 Now Streaming Only on Netflix
ABOUT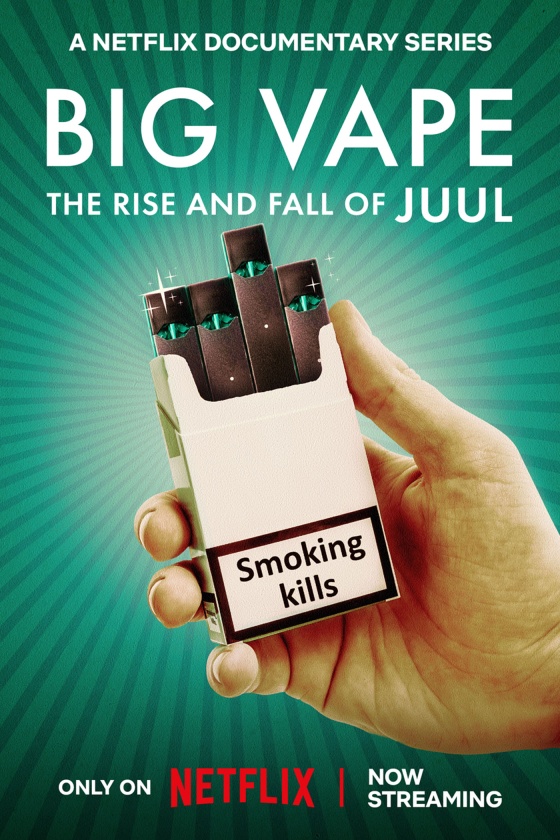 BIG VAPE:
THE RISE AND FALL OF JUUL
Juul was the fastest-growing company in history. Now, they're a cautionary tale. Based on the book Big Vape: The Incendiary Rise of Juul by TIME Health Correspondent Jamie Ducharme, and directed by R.J. Cutler (Billie Eilish: The World's a Little Blurry; Belushi), this four-part doc-series unpacks twenty years of Silicon Valley innovation, influence, and insanity to explain the spectacular flameout of the vaping device that almost changed everything.
 
Big Vape: The Rise and Fall of Juul was executive produced by Darryl Frank and Justin Falvey for Amblin Television; Elise Pearlstein, Trevor Smith, and Lindsay Panell for This Machine (a part of Sony Pictures Television); and Ian Orefice and Rebecca Teitel for Time Studios.
© 2023 Sony Pictures Television Inc. All Rights Reserved.

Become a Fan
Subscribe Now to our newsletters and get updates from Sony Pictures delivered right to your inbox.
SIGN UP NOW