Sony Pictures Television's nonfiction group is the feature documentary, premium content, and reality unit within Sony Pictures Television (SPT). Through ownership interests in or partnerships with production companies Sharp Entertainment, The Intellectual Property Corporation (IPC), B17 Entertainment, 19 Entertainment, This Machine Filmworks, Trilogy Films, House of NonFiction, and Maxine, the group creates and produces content in every form of nonfiction programming for audiences worldwide, currently totaling more than 100 series across 35 networks.
Key programs include the global hits American Idol co-produced by 19 Entertainment for ABC and So You Think You Can Dance co-produced by 19 Entertainment for FOX; Sharp Entertainment's 90 Day Fiancé franchise for TLC, Love After Lockup franchise for WeTV and Man v. Food for Cooking Channel; IPC's documentary series We're Here for HBO, Indian Matchmaking for Netflix, The D'Amelio Show for Hulu, and Selena+Chef for HBO Max; and B17 Entertainment's History of Swear Words for Netflix, Craftopia for HBO Max and The Final Straw for ABC. Additionally, 19 Recordings has launched the music careers of Platinum artists, including Kelly Clarkson, Carrie Underwood, Daughtry, Phillip Phillips, Lauren Alaina, and more recently, country music rising star, Gabby Barrett, American Idol winners Noah Thompson and Chayce Beckham, as well as finalists Laci Kaye Booth, Francisco Martin, HunterGirl and Casey Bishop.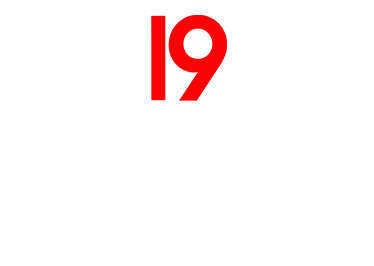 19
19 Entertainment co-produces American Idol, the gold standard of music competition programs, and the enduring franchise So You Think You Can Dance, which is in its 17th season on FOX. Additionally, 19 Recordings has been a part of the successful music careers of platinum artists Kelly Clarkson, Carrie Underwood, and Daughtry. In recent years these artists have included #1 new country artist Gabby Barrett, country sweetheart Lauren Alaina, dreamy-country up-and-comer Laci Kaye Booth, recent Idol winners Noah Thompson and Chayce Beckham, alt-pop singer/songwriter Francisco Martin, alternative rock artist Casey Bishop and country powerhouse Grace Leer.
The Intellectual Property Corporation
The Intellectual Property Corporation (IPC) is an industry leader in premium unscripted content, and creator of formats, limited series, doc features and culturally impactful hits. Founded by Eli Holzman and Aaron Saidman in 2016, the multi Emmy®-winning production company is known as a destination for the stars, developing and producing series with talent like Selena Gomez, Meek Mill, Jason Momoa, Charli D'Amelio, Leah Remini and Paris Hilton. From hard-hitting investigative docuseries, to high stakes competition formats, to dating hits and cooking shows, IPC's ability to execute hits across multiple genres of nonfiction has resulted in hundreds of hours of programming, and numerous awards and nominations, including the Primetime Emmys®, Daytime Emmys®, News and Documentary Emmys®, PGA Awards, TCA Awards, MTV Movie & TV Awards, GLAAD Media Awards, and the IDA Awards.

Sharp Entertainment
Sharp Entertainment is one of the biggest creative powerhouses in nonfiction television today.  Founded by producer Matt Sharp in 2003, Sharp Entertainment has created and delivered thousands of hours of programming and unparalleled ratings achievements across multiple networks, including TLC's mega-franchise 90 Day Fiancé, WeTV's Love After Lockup franchise, Cooking Channel's Man v. Food, Nat Geo's Doomsday Preppers, Discovery+'s Love Off the Grid, and TLC's Extreme Couponing.