Sony Pictures Television's nonfiction group is the feature documentary, premium content, and reality unit within Sony Pictures Television (SPT). Through ownership interests in or partnerships with production companies Sharp Entertainment, The Intellectual Property Corporation (IPC), B17 Entertainment, 19 Entertainment, This Machine Filmworks, Trilogy Films, House of NonFiction, Maxine and UNConventional Entertainment,  the group creates and produces content in every form of nonfiction programming for audiences worldwide, currently totaling more than 100 series across 35 networks
Key programs include the global hits American Idol co-produced by 19 Entertainment for ABC and So You Think You Can Dance co-produced by 19 Entertainment; Sharp Entertainment's 90 Day Fiancé franchise for TLC, Love After Lockup franchise for WeTV and Man v. Food for Cooking Channel; IPC's documentary series We're Here for HBO, Indian Matchmaking for Netflix, The D'Amelio Show for Hulu, and Selena+Chef for Food Network; and B17 Entertainment's Thanks a Million for Roku, The Final Straw for ABC, Dark Marvels for History Channel and the Emmy®-nominated The Book of Queer on MAX.  Additionally, 19 Recordings has launched the music careers of Platinum artists, including Kelly Clarkson, Carrie Underwood, Daughtry, Phillip Phillips, Lauren Alaina, and more recently, country music rising star, Gabby Barrett, American Idol winners Iam Tongi, as well as finalists Megan Danielle and Colin Stough.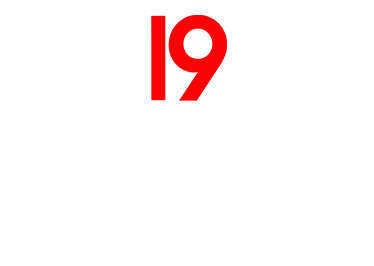 19
19 Entertainment co-produces American Idol, the gold standard of music competition programs, and the enduring franchise So You Think You Can Dance, which is in its 17th season. Additionally, 19 Recordings has been a part of the successful music careers of platinum artists Kelly Clarkson, Carrie Underwood, Gabby Barrett and Daughtry. In recent years these artists have included country sweetheart Lauren Alaina, Hawaiian-born singer/songwriter Iam Tongi, recent Idol winners Noah Thompson and Chayce Beckham, southern country rock artist Colin Stough, country powerhouse HunterGirl, alt-pop singer/songwriter Francisco Martin, indie pop artist Fritz Hager and country vocalist Grace Leer.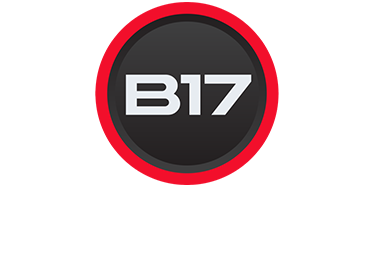 B17
B17 Entertainment was founded in 2013 by principals and TV veterans, Rhett Bachner and Brien Meagher, as a full-service production company producing breakthrough content in a variety of genres including documentary, competition, comedy, kids and game. Based in Los Angeles, the company is a key supplier of programming for Netflix, ABC, Roku, MGM+, Instagram, Discovery, TikTok and SyFy to name a few. Some of B17 Entertainment's recent productions include The Final Straw for ABC, The History of Swear Words with Nic Cage for Netflix, Jojo Goes with JoJo Siwa, and Thanks A Million with Jennifer Lopez for Roku.
The Intellectual Property Corporation
The Intellectual Property Corporation (IPC) is an industry leader in premium unscripted content, and creator of formats, limited series, doc features and culturally impactful hits. Founded by Eli Holzman and Aaron Saidman in 2016, the multi Emmy®-winning production company is known as a destination for the stars, developing and producing series with talent like Selena Gomez, Meek Mill, Jason Momoa, Charli D'Amelio, Leah Remini and Paris Hilton. From hard-hitting investigative docuseries, to high stakes competition formats, to dating hits and cooking shows, IPC's ability to execute hits across multiple genres of nonfiction has resulted in hundreds of hours of programming, and numerous awards and nominations, including the Primetime Emmys®, Daytime Emmys®, News and Documentary Emmys®, PGA Awards, TCA Awards, MTV Movie & TV Awards, GLAAD Media Awards, and the IDA Awards.

Sharp Entertainment
Sharp Entertainment is one of the biggest creative powerhouses in nonfiction television today.  Founded by producer Matt Sharp in 2003, Sharp Entertainment has created and delivered thousands of hours of programming and unparalleled ratings achievements across multiple networks, including TLC's mega-franchise 90 Day Fiancé, WeTV's Love After Lockup franchise, Cooking Channel's Man v. Food, Nat Geo's Doomsday Preppers, Discovery+'s Love Off the Grid, and TLC's Extreme Couponing.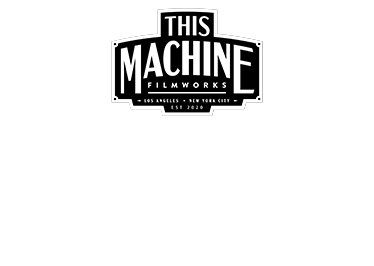 This Machine Filmworks
This Machine (a part of Sony Pictures Television - Nonfiction) was founded in Los Angeles and New York City in 2020 and has quickly established itself as one of the premier producers of documentary film and television in the world. Headed by Award-winning filmmaker and non-fiction pioneer R.J. Cutler, This Machine is a filmmaker-driven company that explores the times in which we live through non-fiction storytelling in all media. This Machine is behind the Academy Award shortlisted Billie Eilish: The World's A Little Blurry, the critically acclaimed four-part MGM+ docuseries Murf the Surf, the multi-award winning BELUSHI, the celebrated history of women of color in the fashion industry, Supreme Models, and the cult-hit Dear… which recently aired its second season on Apple TV+. Upcoming projects include the feature documentaries Goodbye Yellow Brick Road: The Final Elton John Performances and the Years That Made His Legend (Disney+), the Untitled Martha Stewart Documentary (Netflix), Anthem (Hulu) and The Devil You Know (HBO), as well as the four-part series Big Vape (Netflix), which chronicles the rise and fall the of E-cigarette company Juul.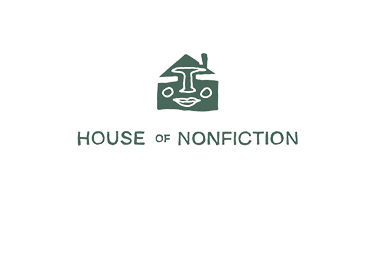 House of Nonfiction
House of NonFiction is a community of creators and filmmakers redefining authentic American storytelling in sports, music, pop culture, and social justice to deliver premium nonfiction and unscripted content. Driven by community thought and discussion, they constantly strive to inspire through innovative content including feature films, episodic works, podcasts, and live streams. Founded by Emmy® Award winning filmmaker, Alex Stapleton, a 15-year veteran in the industry. Alex's documentary feature, REGGIE, about baseball legend Reggie Jackson is now streaming on Amazon and she is currently directing two projects for HBO and two for Paramount+ slated to air in 2023. House of NonFiction strives to bring together the best doc makers to make premium content for networks such as ABC, Amazon, AMC, AppleTV, A&E, CBS, Discovery, Disney+, FX, MTV, Nat Geo, Netflix, PBS, Peacock, and TLC.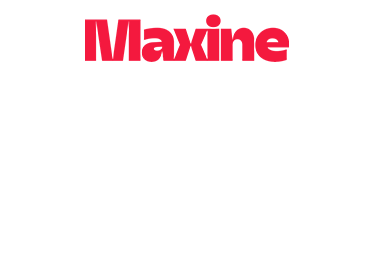 Maxine
Founded by Mary Robertson in 2022 through an overall deal with Sony Pictures Television, Maxine is a film and television production company devoted to the creation of extraordinary, journalist and filmmaker-driven nonfiction work, with unannounced features and limited series in the pipeline and additional projects in development with Rolling Stone, Buzzfeed, Texas Monthly, The New York Post, Insider, and The Hollywood Reporter. Robertson is an Emmy Award-winning director and executive producer. Her work on two connected episodes of the New York Times Presents series, "Framing Britney Spears" and "Controlling Britney Spears," helped earn Emmy Award nominations for both and set off a global discourse on Spears' treatment, misogyny, conservatorships, mental health, and tabloid culture. The first of the two episodes broke ratings records worldwide and won the Television Critics Association Award for Outstanding Achievement in News and Information. Other recent Robertson credits include The Weekly (FX and Hulu), Tricky Dick (CNN), Trumped (Showtime), which premiered at the Sundance Film Festival, The Circus: Inside the Greatest Political Show on Earth (Showtime), and five films for Frontline on PBS, two of which received Emmy nominations.

Trilogy
Led by award-winning filmmaker Dawn Porter, Trilogy Films is a media production company that specializes in creating nonfiction content for global media brands. Porter's work explores the overlooked, reveals the consequences of policy and social action, incorporates the marginalized, and views the familiar from a different perspective. She is a two-time Sundance Film Festival award-winning director, whose 2016 documentary Trapped received the festival's Special Jury Award for Social Impact Filmmaking. In 2021, she was named American Film Institute's Guggenheim Symposium honoree, joining past recipients Martin Scorsese, Spike Lee, Errol Morris, and other trailblazing filmmakers. In 2022 and 2023, Porter was honored with Gracie Awards from the Alliance for Women in Media and also received the Critics' Choice Impact Award which is bestowed on documentarians whose work has resulted in tangible societal changes. She was also listed on Variety's Women's Impact Report, which lists the most influential women who help lead New York's $60-billion entertainment industry. Recent projects from Trilogy Films include the 2023 SXSW Award-winning The Lady Bird Diaries (Hulu | ABC News), 37 Words (ESPN), Cirque du Soleil: Without a Net (MGM), which premiered at the 2022 DOC NYC festival, as well as a Supreme Court series (Showtime) and a follow up to the landmark documentary series, Eyes on the Prize (HBO), which will premiere later in 2023.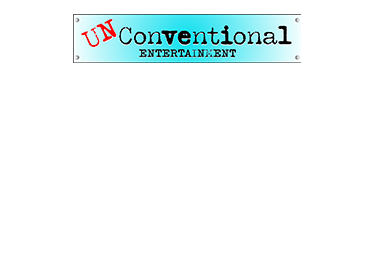 Unconventional Entertainment
Gena McCarthy's Unconventional Entertainment is a female-led production label specializing in Lifestyle and Factual Entertainment formats. As a Senior Executive at Discovery, TLC, Lifetime, fyi, and We-tv, McCarthy developed, executive produced and launched long-running hit franchises such as Dance Moms, Dirty Jobs, Married at First Sight, Dual Survival, Project Runway, Tiny House Nation, #Black Love and many more.  Unconventional's work features characters who are loud, bold and funny. The company specializes in genres including Relationships, Home, Food, Survival, Americana and Crime, with active development deals and series commissions with major platforms.