ABOUT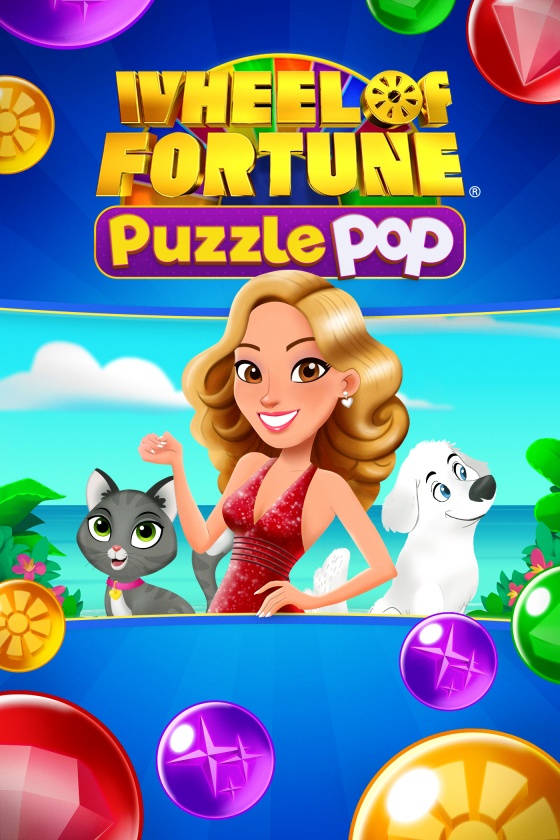 Now Available to Play on Mobile
ABOUT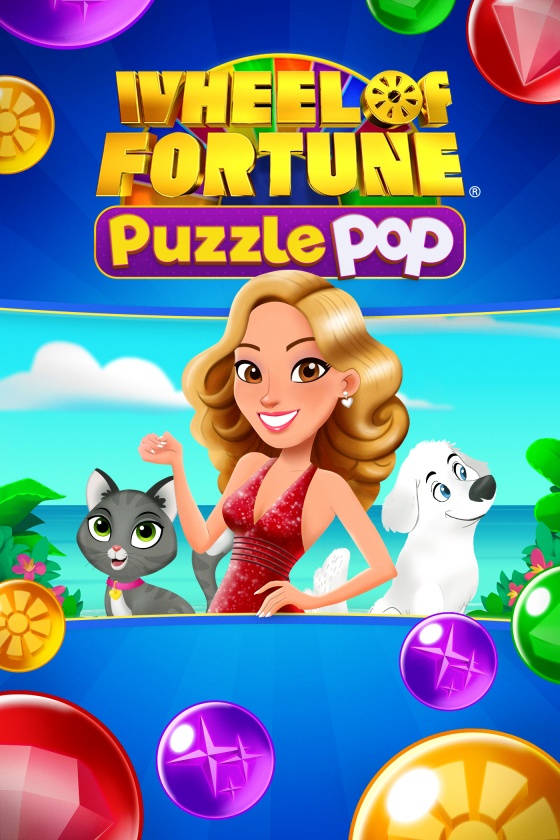 WHEEL OF FORTUNE PUZZLE POP
America's favorite game show puts a new spin on puzzle games with Wheel of Fortune Bubble Pop!
With Vanna White as your host and her favorite furry friends, Stella and Thunder, escape to exotic getaways as you spin, pop, and solve word puzzles written by the show's very own writers.
Spin the wheel to get Booster rewards and solve puzzles to a 3-star victory! Use your wit to beat the level with as few bubbles as you can or solve the puzzle to progress to the next level. Journey to various tropical getaways as you progress through countless levels. Everyone travels first class....you never wait to play! 
It's time to get popping! Applause please! 
 
UNIQUE GAME PLAY: Fresh new spin on solving word puzzles.
FABULOUS HOSTESS: Join Vanna and her adorable furry friends, Thunder and Stella, on a tropical island hopping adventure!
SOLVE THE PUZZLE: Get a chance at beating levels by popping bubbles to solve the puzzle, just like in the TV show!
SOCIAL PLAY: Connect with friends to compare your progress and challenge them for the highest score! 
SPIN THE WHEEL: Loaded with awesome booster rewards, spin the Wheel of Fortune every level to power up your play!
STUNNING GRAPHICS: Fun and exciting graphics and animation that are unique to each tropical location!
SPECIAL EVENTS: Win BIG by solving themed puzzles during weekly challenges or special puzzles on an amazing Cruise Ship!  
TREASURE HUNT: Collect hidden treasures to complete your collection and win big rewards! 
TONS OF LEVELS: Play lots of levels with rewarding progression.  Regularly updated with more locations and puzzles. 
©2021 Califon Productions, Inc. "Wheel of Fortune®" is a registered trademark of Califon Productions, Inc. All Rights Reserved.