ABOUT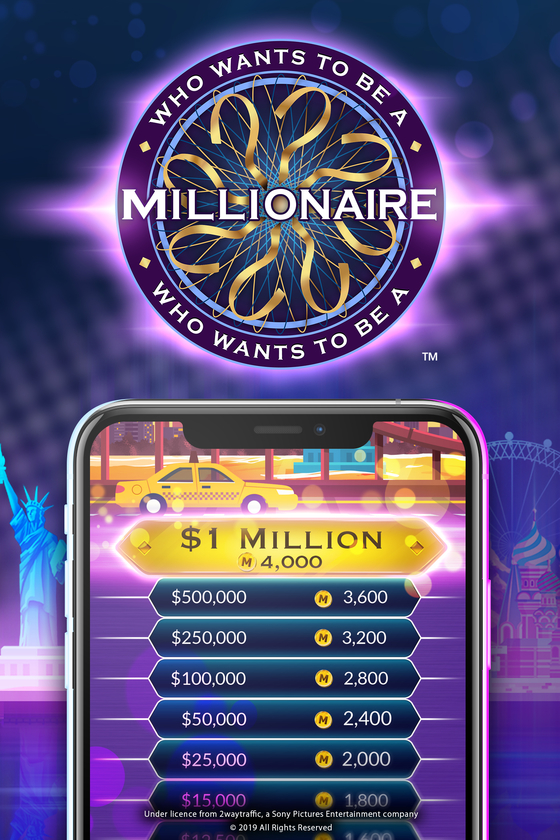 Now Available to Play on Mobile
ABOUT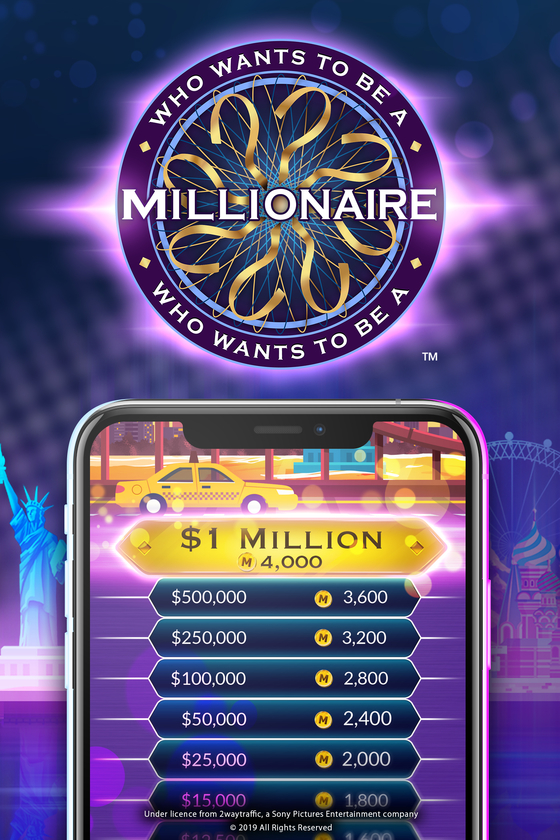 WHO WANTS TO BE A MILLIONAIRE?
Who Wants To Be A Millionaire?, now on your phone! Test your knowledge, call on the audience, & build up your team of experts! Join the laughter, nerves, & nail-biting tension – climb the Money Tree to become a MILLIONAIRE for FREE today!


Who Wants To Be A Millionaire's AWESOME Features:
Unlock NEW CITIES and TRAVEL THE WORLD!
Use CLASSIC LIFELINES such as 50:50 & ASK THE AUDIENCE, & the all new ASK AN EXPERT!
Build a TEAM OF EXPERTS in every CITY you play in!
Climb to the top of the daily leaderboard against your FRIENDS AND FAMILY!
Constant game updates!
Play on–the–go with our OFFLINE MODE and win anytime and anywhere you want!


THE ULTIMATE MILLIONAIRE EXPERIENCE: 

Join the thrill in becoming a MILLIONAIRE! Win BIG REWARDS through cities around the world from Rome to Brazil! Start playing WHO WANTS TO BE A MILLIONAIRE? for FREE and prove your smarts! 


EXCLUSIVE OFFLINE MODE: 

Play anytime anywhere! Tease your brain and put your knowledge to the test on–the–go! 


BUILD AND TRAIN YOUR EXPERTS: 

Collect and train your EXPERTS, each with their own attributes and expertise! Use your EXPERTS smartly and take full advantage of their expertise! 


CLIMB THE LEADERBOARDS:

Play alone or challenge your friends, family, and hundreds of thousands of others around the world as you climb to the top of the leaderboards! Show off your knowledge with the most fun quiz show in the world!

This app may include advertising tailored to your interests on behalf of the Sony Corporation family of companies, as well as third parties. To learn more about this, visit www.aboutads.info. To exercise certain choices regarding interest-based advertising, visit www.aboutads.info/choices. You may also download the App Choices app at www.aboutads.info/appchoices.