ABOUT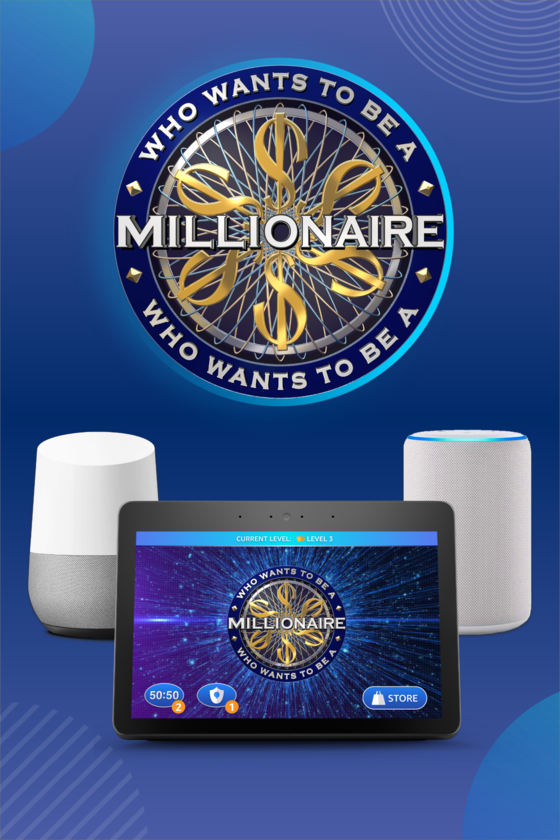 Now Available to Play on Smart Devices
ABOUT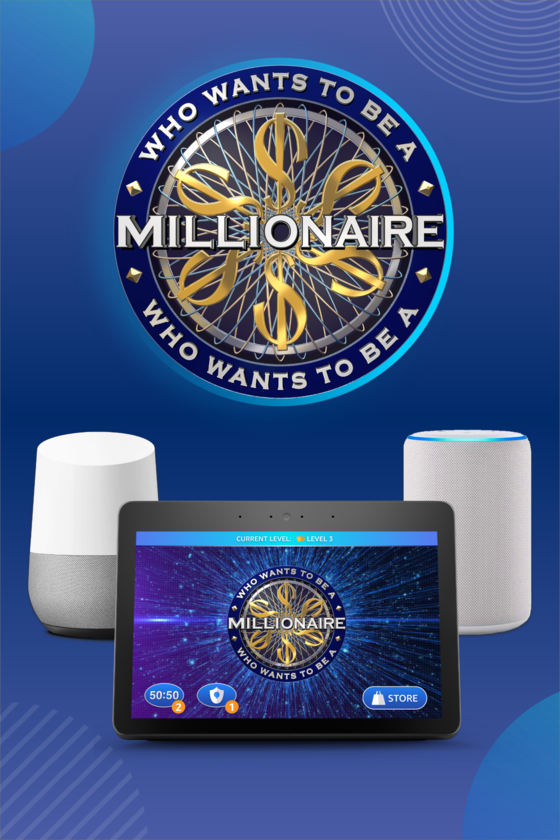 WHO WANTS TO BE A MILLIONAIRE VOICE
Who Wants to Be a Millionaire is back, and this is your chance to climb into the hot seat and win big!
Answer trivia questions correctly to climb the money tree, from $500 to $1,000,000. You can use your lifelines when you get stuck, but once those are gone, just one wrong answer, and you're out.
Every day there are new questions and another chance to play. Keep winning, and you'll move up in our worldwide weekly rankings!
If you get too stuck, don't worry — you can always head to our store for some help.
Now, it's time to play... Who Wants to Be a Millionaire!
©2020 All Rights Reserved. "Who Wants to Be a Millionaire?" and all associated logos, images and trademarks are owned and/or controlled by Sony Pictures Entertainment.