ABOUT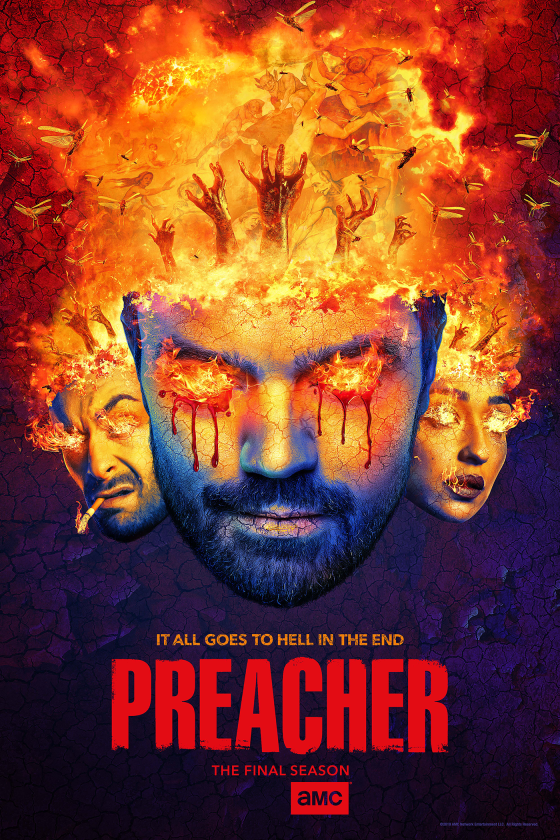 ABOUT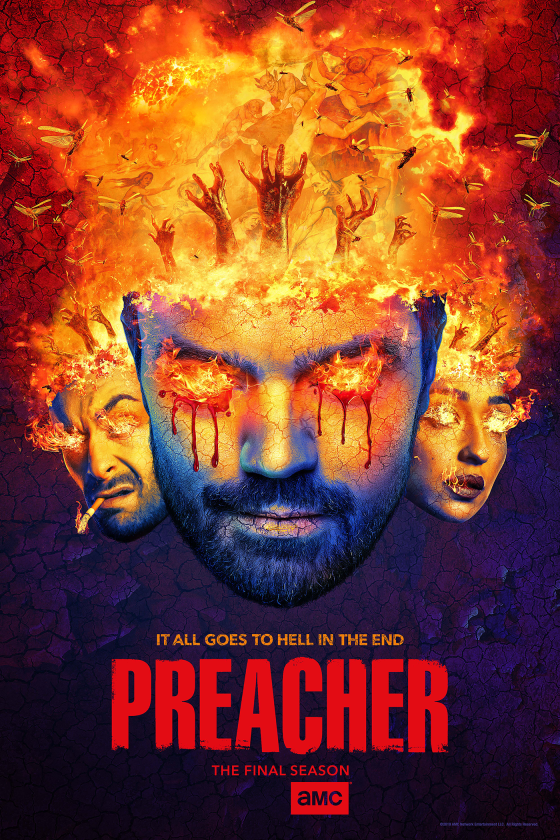 PREACHER
As our story inches closer to the finale, God's endgame for the universe begins to click into place. Trapped between heavenly prophecies, hellish prisons, and all-out nuclear war, Jesse, Tulip, and Cassidy make their bloody way to the Most High. Whether they can reach God in time — or whether all this carnage is part of His divine plan — will soon be revealed as PREACHER barrels towards the end of the world.
Cast
Dominic Cooper, Joseph Gilgun, Ruth Negga, Lucy Griffiths, W. Earl Brown, Derek Wilson, Tom Brooke, Anatol Yusef, Ian Colletti, Graham McTavish
Co-Executive Producers
Garth Ennis, Steve Dillon, Sara Goodman, Michael Slovis, Mark McNair, Don Kurt
Executive Producers
Ken F. Levin, Jason Netter, Ori Marmur, Neal Moritz, Vivian Cannon, Seth Rogen, Evan Goldberg, James Weaver, Sam Catlin
© 2019 Sony Pictures Television Inc. and AMC Film Holdings LLC. All rights reserved.

Become a Fan
Subscribe Now to our newsletters and get updates from Sony Pictures delivered right to your inbox.
SIGN UP NOW